Product Focus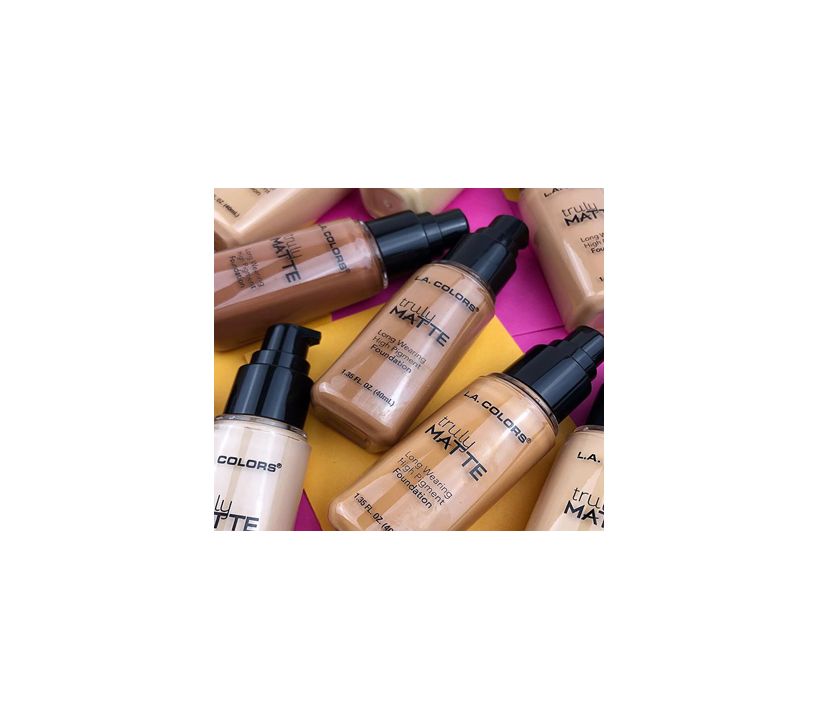 Truly Matte Foundation
Introducing the LA Colors Truly matte Foundation, a lightweight, full coverage formula, ideal for creating a flawless finish.
The foundation comes in a pretty, clear, plastic bottle with a clear cap. It has a pump dispenser which makes it a user-friendly packaging, and at £5 price tag, it is really a nice, travel-friendly, lightweight bottle. The pump pulls a good amount of product at once which helps to have a control over the amount dispensed too. So overall, I like this packaging. This bottle has 40ml of the product which is definitely better than what other drugstore foundations offer in terms of quantity.
This foundation provides medium to full coverage. You can build up the coverage too. Yes, it can hide all imperfections like spots, pigmentation, uneven skin tone. It can hide redness and darkness around the eye area too.